Position:Home > About Us
Company Profile

SHENZHEN HODENSHI TECHNOLOGY CO.LTD


HODENSHI mainly manages all kinds of active and passive components (integrated circuit, memory chip, diode, capacitor, resistor and inductor), we also providing electronics components one-stop supply chain solution which include : long term orders, urgent components deliver in 3 days, BOM and ect.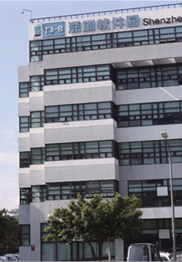 Established in 2006, Hodenshi Technology Co.,LTD. has been a professional and fast-growing independent distributor of Electronic Components of Active and Passive ones. With our reliable credit, High quality, competitive pricing, efficient logistics and flexible finance, we have won the great reputation in the industry. Our sizable warehouse holds about 10,000 different kinds of components , we also develop advanced B2B platforms as well as strict testing services to meet customers' needs.

As one Electronics Distributor, Hodenshi can supply you the excellent service of Semiconductor. On one hand, we works closely with upstream suppliers and the original manufacturers to offer the professional Technology to the downstream customers, on the other hand, we can develop Design-in according to customers' demands and offer Total solution to help manufacturers to win JIT(Just in time) and BTO(Build to order). Along with its continual efforts during 5 years, Hodenshi has established good business relationships with lots of distributors and manufacturers both locally and internationally such as America, Germany, Japan, Korea
and also won authorized distributions for many famous international IC manufact ures.

Hodenshi has got 7 patents of soft development in the Electronic Application fields since 2009. We have attracted and cultivated a group of high-quality technicians who will solve solutions for customers successfully. At the same time, we have built long-term strategic relationships with peer companies and we will continue provide perfect technical support and services for customers.



HODENSHI mainly business in these brand:






Our Quality
ISO9001 Quality Certificate
HODENSHI work with

CECCLab to make sure all parts are original new !